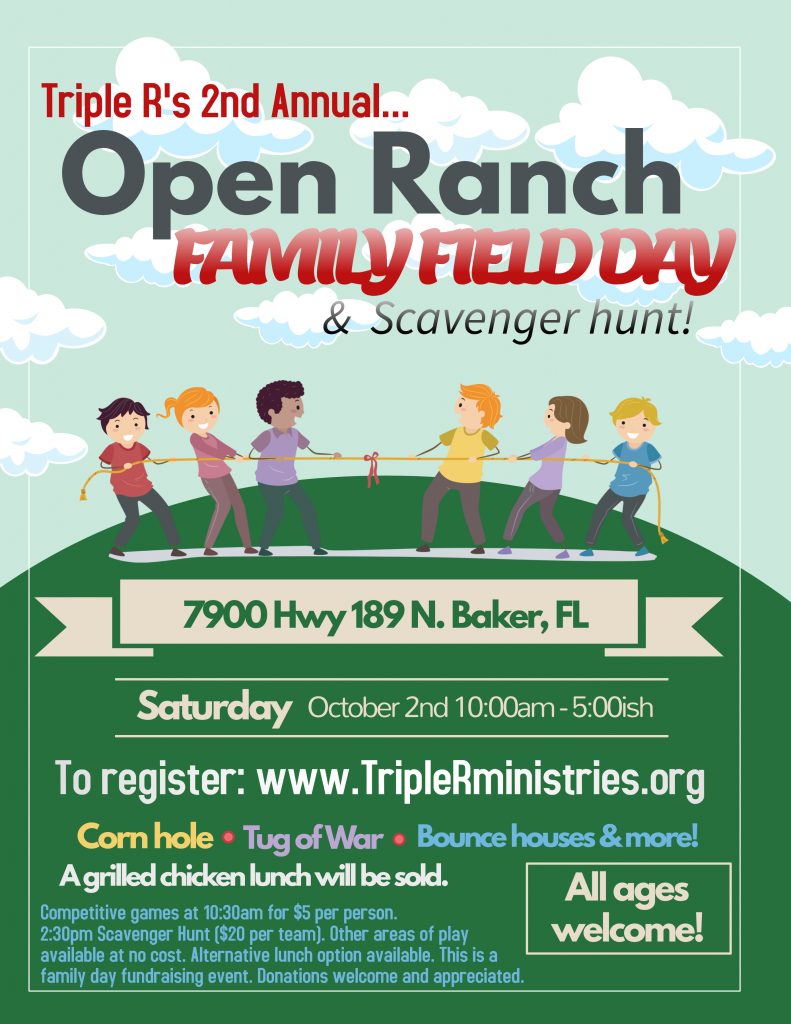 To Register for Field Day games or Scavenger Hunt: Register here
To Pay for Field Day games or Scavenger Hunt:  Pay Here
Field Day games: Several relay style games will be played as well as plans for tug of war and other competitive games. Games plan to start promptly at 10:30am and will run approximately 2 hours. Teams of 6 must either be formed prior to arrival or will be formed on the morning of event. You must preregister to participate in this event!
Scavenger Hunt: Teams will gather to play at 2pm and be given instructions and brought to play area. Items will be placed on or close to trails in the woods in a dedicated area of the property. Teams will go out and collect the items, and bring the items back. To make the game more interesting and challenging, only one person will be allowed to carry found items at any one time.
Please wear appropriate footwear and clothing for walking on trails. (Shorts, hats, sunglasses, tennis shoes.) Children under 5 not recommended for the Scavenger hunt event. If you intend to participate with your young children, please make sure they are able to walk or be carried through the woods. We anticipate this being 45-90 minutes of trail walking. Total time is dependent on how quickly your team finds the items. Further game instructions will be given at the time of the event.
Prizes will be awarded to the top 2 teams in field day games and the winning scavenger hunt team!
Questions? Sheena@TripleRministries.org