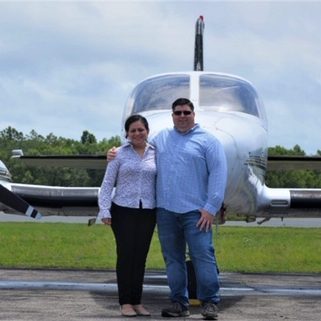 Billy White
Billy White is the Founder of Swan Aviation which has partnered with Triple R Ministries to provide aeronautical opportunities to children living on the ranch.
Billy holds an Aeronautical Science degree from Embry-Riddle Aeronautical University. He has an FAA Airframe and Power-plant Certifications and FAA Inspection Authorization. Billy has obtained over 50 certifications from manufacturers and repair stations for various commodities.
Billy has worked as a USAF crew chief, for Boeing and Airbus, and NASA. Billy also has experience as a firefighter, first responder, military self-aid, and buddy care instructor.
Billy is married to Ada and together they have a son. In his off time, Billy enjoys fishing, hunting, R/C planes, classic cars and aircraft restoration.